About Us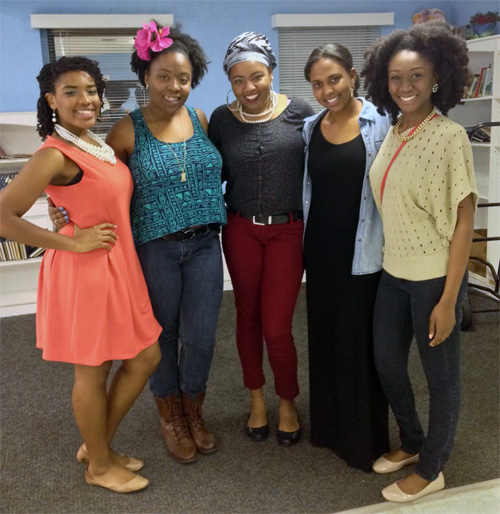 "Success isn't just about what you accomplish, in your life, it's about what you inspire others to do."

Officers & Directors
Donna Welch
President/Executive Director
LaVerne Roberts
Vice President
Darlina Herring
Treasurer
Martha Ann Henderson
Secretary
Our History ~ Our Future
Realizing the role of a mother sometimes extends beyond the traditional woman who gives birth to a child of her own. The role of a mother is often extended to grandmothers, aunts, godmothers, cousins in some cases, close friends of the family. Therefore; it is our duty as leaders, activists, and advocates to all reach back and reach out to our young ladies in order to become a more empowered and progressive community of women.
In 2007, Donna Welch was inspired to launch My Daughter's Keeper of Tampa Bay, Inc. (MDK of Tampa Bay). As a mother raising a teenage daughter and more so as a female who has been a mentor too many young girls within the community, who needed someone to listen to their needs and concerns as young ladies growing up in today's society. This role became a reality that every young girl needs a support system to navigate through life, rather through group support or one-on-one relationships. The time has come to where mentoring must rise to a higher level in order to tackle the bigger social issues that arise among our young girls today. Donna has been given the vision to launch "Tampa Bay's Fifty Plus Inspiring Female Mentoring-Coach" initiative. This initiative will bring a much larger community partnership amongst female professionals and the everyday youth advocates in the community, who remembers the struggles that they once needed help to overcome.
Our Mission
To create a healthy and supportive environment that educate, empowers and encourage young girls & ladies (ages 10-18) in developing the essential skills needed to achieve their life dreams and goals. MDK of Tampa Bay, Inc. programs encourage and embrace the full participation of mothers and caregivers in the empowerment of their daughters.
"Bridging the Gap – Strengthening the Bond"
Our Vision
MDK of Tampa Bay, Inc. Program envisions a community in which every young lady can experience a nurturing relationship through mentorship and a strong community support, which in turn allows each of them to develop into their full potential capable of making informed and responsible decisions.