Presidents Message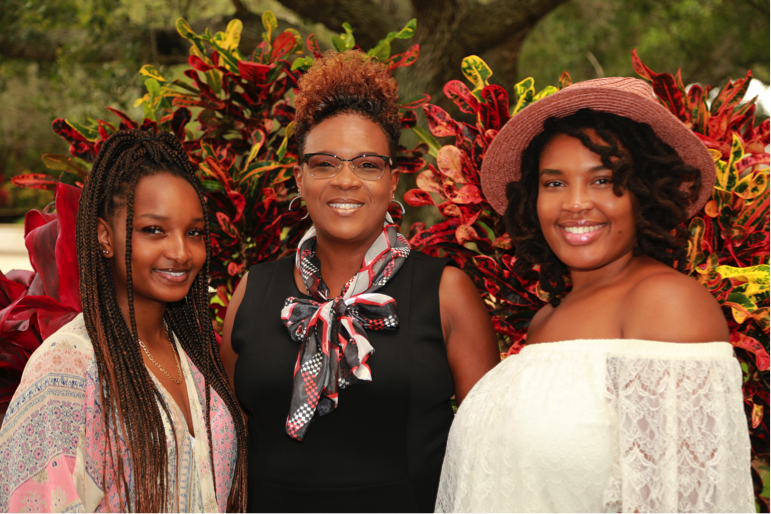 Greetings: Mothers, Dads, Guardians, Mentors and services providers!
Each of your roles is vital to meeting the needs of adolescent and teenage girls. Thirteen years ago, My Daughter's Keeper of Tampa Bay, Inc. was creative to join forces with mothers, caregivers and extended families as part of the circle of care in empowering and educating young girls on the strong presence they bring to the world. As a mother that raised two daughters now 18 and 27, it has been my responsibility to teach them to first "value" themselves in order to be valued, to "respect" themselves as young woman in order to demand respect from others, to encourage them to "embrace and love" themselves for who they are, and not for what society say they will or will not be. It has also, been my responsibility to continue providing them both the ongoing support and re-enforcement they need as young women in managing the various stages of womanhood.
As mothers, grandmothers, sisters, aunts, women of faith and extended family, who have traveled the same path, and share the concerns for the upcoming generation, it is our responsibility to teach our daughters and other young girls how, to rise above the cultural disparities of degrading women and discrediting their contributions to society, and remind them that a woman is strong, courageous, nurturing, resilient, beautiful and most of all the strength of their families.
I encourage all mothers and caregivers raising young girls today, to become more involved in their daughter's life, because the role of a mother is known as the most significant and influential relationship in a girl's life. The absence of a mother or positive female figure in a girl's life is very detrimental in her journey to womanhood. We must take time to listen and make time to talk, while encouraging them along the way, because one day your daughters will look in the mirror and see a reflection of you.
Donna Welch
President
My Daughter's Keeper of Tampa Bay, Incorporated
dba/Envision Me Youth Academy 2020