February 23, 2021 6:31 am
Leave your thoughts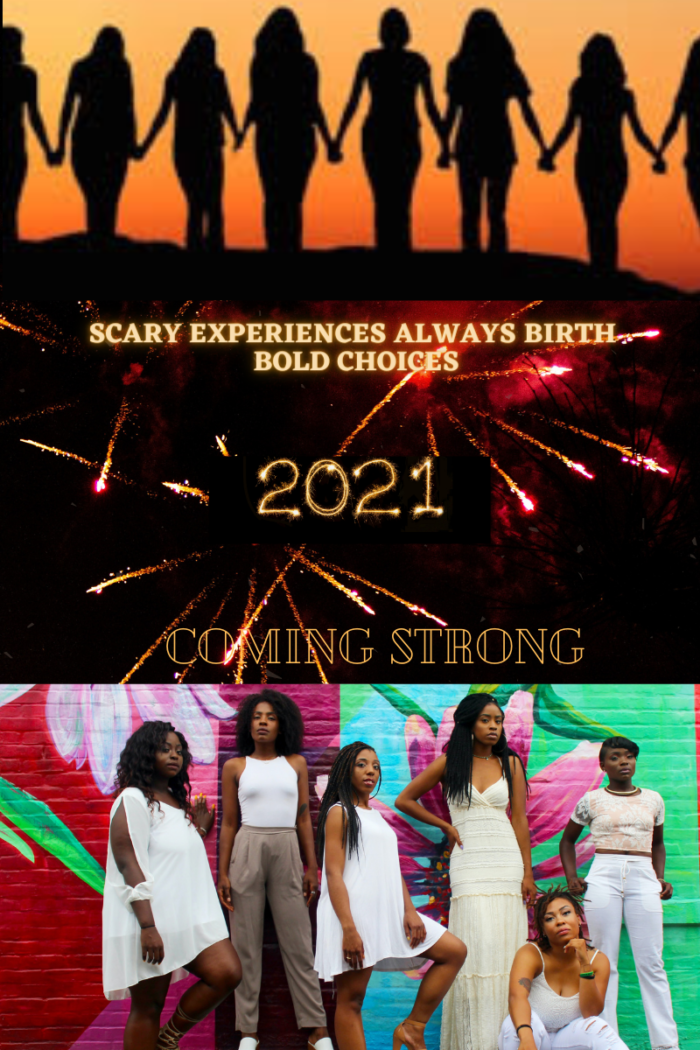 2020 has got to be the scariest year ever! You must be relieved to finally look your girlfriends in the eyes with a hearty sigh saying; we made it! It's expected since it was a leap year that plunged everyone into uncertainties, the battle to survival and loads to ponder over.
Now, 2021 is here and believe it or not, the journey continues. Your one chance to leap out of self-pity from the new normal isolation, dust off, get creative and act.
As a young girl, encountering these weary times which are nothing close to what you spanned life out to be can be tough to process. But here is the fun part, this could be the perfect time to define who you are, where you want to be and what will come out of every decision you eventually get to make.
You could start the year with a revamping guide; lay down a few tenets (T) to push your plan up a notch;
T1 – HAVING FAITH IN THE UNKNOWN
When you're young and eager to project the future, its normal but to see that future take on the right course, you need to link your dreams to your faith.
Say your dream is to become one of the most sort-after fashion designers in your field and all you have to show right now is a workshop the size of a closet with a single work machine and no staff. You need to have faith not only in the passion you have, but in fact that your hard work and effort will make your dream a reality.
Remember, a body of water became an ocean from tinny drops. Your plan can only begin to take shape from one ingenious idea. Always have faith even when the future looks bleak.
T2 – EVERYDAY WITH A PURPOSE
Remember those busy days when you have school work and house chores and you're just wishing for a breather. Well, as stressing as it may all be, these are purposeful actions channelling you to a decisive end.
Of course, you need your lazy days but, in this New Year, try to make every day mean something. Let your long term plan beyond 2021 start today; make fun memories and let them push you to your dream goals.
T3 – I WON'T STOP UNLESS I'M STOPPED
'I won't stop singing even if my voice sounds terrible,' this is the tone of determination which brings to bear a quote that says;
'Never give up on something you want. It's difficult to wait, but worse to regret.'
Don't quit when the show just got started. It is a New Year, your young with goals and ambitions that won't execute themselves.
Be like Malala Yousafzai; the female education activist/ youngest Nobel Prize laureate or Fantasia Barrino; the American singer/songwriter who rose to fame as the winner of 2004 third edition of American idols or better yet, the Jennifer Hudson of your time. Jennifer today is one of America's award-winning actress/singer because she didn't accept criticism as condemnation but as a steer to succeed.
This is the season to be fierce in your goals.
T4 – PAY IT FORWARD GIRL!
Finally, pay homage. Share your passion and drive, so that those timid girls who hide behind the class watching everyone laugh and have fun, can realise that they are important and gifted as any other.
The life of every human starts from baby steps to bold moves to a time when you just don't care what people think any more because you've been there, done that and now, you can give back happily.
So, make 2021 an exceptional year. Despite the growing global concerns; health, climate, politics, economy and all of that, step on these worries and let them grown on you until you become ready and steady in your vision.
Categorised in: Uncategorized
This post was written by mdkadmin