November 23, 2020 12:43 pm
Leave your thoughts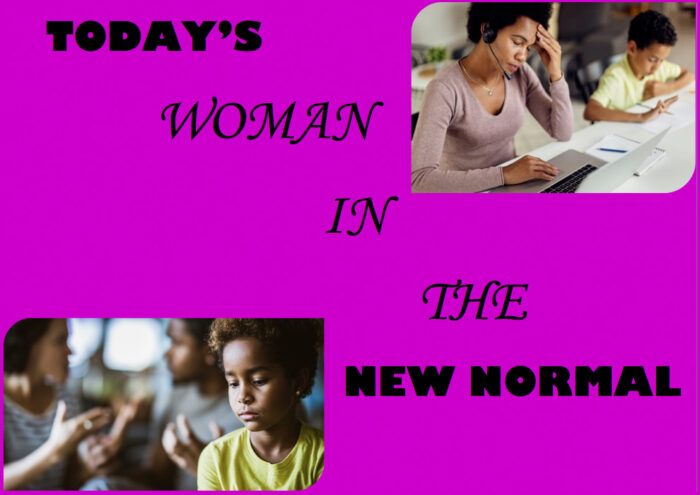 As the world experiences a paradigm shift into what is called, 'the new normal,' you will agree with me that this statement has become one of the most recurrent slogans in the world today.
It's not just the catchphrase that resonates with an unprecedented occurrence which hijacked the routine ways of life, but right now this is an eye-opener especially for women as they try to navigate and adjust to their changing lifestyle.
As women play a huge role in the daily activities that move societies forward, these lifestyle changes have brought about several alterations which either posed harmfully or overwhelming to most women and young girls globally.
The United Nations in its recent publication on violence against women and young girls revealed that;
"Around one-third of women in Africa, Asia and parts of Europe, have experienced physical and/or sexual violence by an intimate partner; and 18% have experienced such violence in the past 12 months."
Now the question is, why would anyone desire to use violence on women who represent strong pillars in society?
The answer is simple.
First, a woman's presence in many societies often depicts vulnerability and weakness especially to the male gender.
The proximity between the male and female gender created by the pandemic has exposed the habitual nature of a certain group of the male gender who believe in using force to taking control and instilling fear.
Women surrounded by such male company, live in fear and the overwhelming nature of home life may either tilt them towards depression or even suicide.
Secondly, a woman who works hard to keep her home satisfied may be seen as a threat to her not so supportive partner.
As the new normal forces more than 60% of women to combine motherhood and career life path, this also hampers the home life relationship making her less accommodating to her partner.
In addition, young girls who stay home due to isolation may be exposed to incestuous activities and sexual abuse all as a result of the same issue; proximity in the pandemic.
Truthfully, the new normal has been a trying time for all but a red alert continues to glaringly show that the female gender has been the worst-hit victims.
The time for action is now!
Women and young girls need more care and follow-up particularly in this time of social distancing and isolation.
Governments and organizations need to rise up and take on the responsibility of proper engagement and support.
Violent and abusive living should not be condoned or ignored in any community.
Women and young girls living in these kinds of abnormal normal should be encouraged to speak out and receive counseling.
Women who feel depressed or overwhelmed need to be coached on how to embrace social adjustment in order to create a balanced lifestyle despite the isolation.
Career mothers do not need to abandon their dreams because of the present 'new normal.'
They need support as well as proper financial inclusion that will make them feel independent and socially balance.
Rajitha Swaminathan, a Director at Grameen America; a microfinance organization identified that;
"Women entrepreneurs contribute more than $3 trillion to the economy…but their impact is often overlooked and undervalued."
This is why it's imperative for women to get support financially, mentally, and legally.
Laws that protect women and young girls from all forms of violation need to be entrenched.
The pandemic should be a new normal to more opportunities and support to vulnerable women and young girls all over the world.
This is an era of empowering and strengthening the role of women globally.
Categorised in: Uncategorized
This post was written by mdkadmin